its been a great sporting week for me.
First off – EHC Redbull München have won their third consecutive DEL playoff title. Eisbaeren Berlin took it to game 7 which took place Thursday evening in the Olympia Eishalle in Munich. EHC tool the game 6-3 to win the title.
Then tonight Great Britain ice hockey took the gold medal in the IIHF Div 1A which means they get promoted to the main World Championship groups for 2019. They were 2:1 down to Hungary in the last game until they managed to equalise in the 59th minute. The single point from the draw was enough to gain promotion – GB went on to win the game in a penalty shoot out!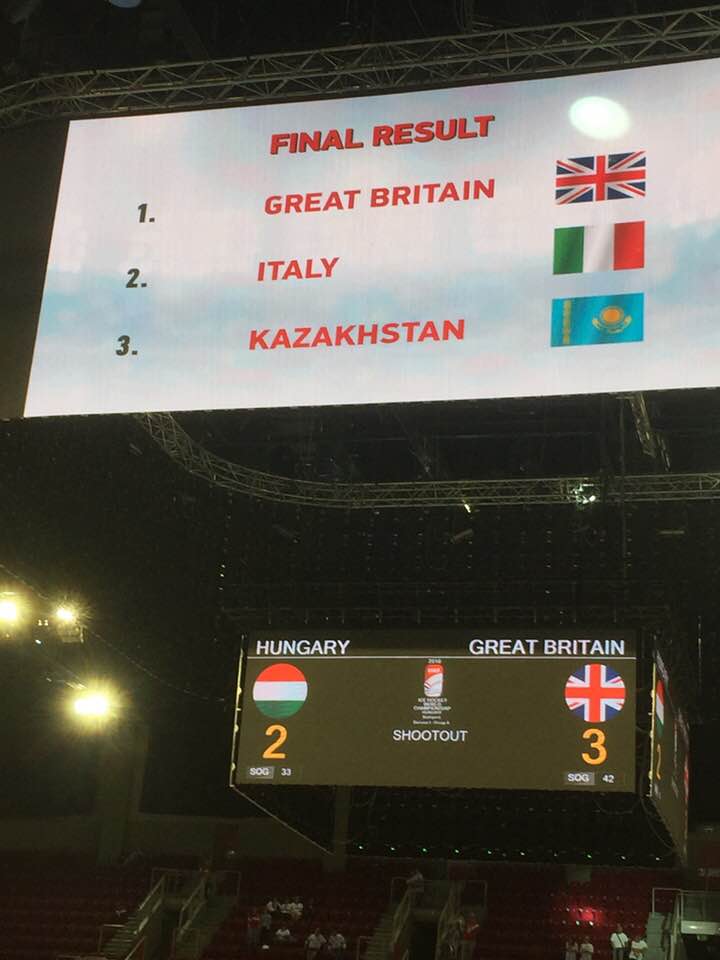 (picture courtesy of Jinty)
Wonder if I can get to Slovakia in 2019